why choose Keystone Business Center

LOCATION

Keystone Business Center is conveniently located in downtown Florence. Our address is 623 S. Seminary Street, just blocks from the Court House and City Hall, adjacent to City Court and within minutes of the O'Neal Bridge. There is easy access to Hwy 72, the major artery connecting Cox Creek Blvd. and Dr. Hicks Blvd.

SUPERIOR SUPPORT SERVICES

Keystone Business Center offers highly-trained and skilled management and staff who will consistently deliver the kind of service you expect from a professional office operation. They can provide you with an impressive array of services which allow you to focus on your high-priority business activities.

ECONOMY

The financial benefits of Keystone Business Center are significant and compelling. We have detailed a comparative cost analysis of a start-up office versus taking an office in Keystone Business Center. You will find the results very persuasive.

IMAGE

Your office is the heart of your business. That's what a keystone is - the central supporting element of a whole - and that's what Keystone Business Center is all about. We give you "everything" you need to run your business from various size offices, live receptionists, access to copier, FAX, shipping to beautifully appointed reception area & conference rooms.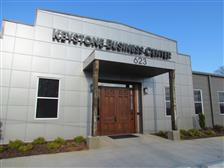 our building
Our newly remodeled building in Florence, AL.

conference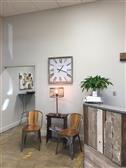 reception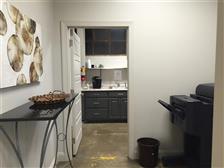 kitchen/copy