Home

Keystone Business Centre in Florence, Alabama provides business services and office suites to small businesses, branch offices, professionals and other organizations. Our services include:
Live receptionists - your calls answered with your business name
All clients/visitors greeted personally
Access to copier, FAX, Scan, Notary
Mailing service w/ Fed-X, UPS, USPS
Conference Rooms w/ Wi-Fi
Full kitchen w/ drink/snack machines
Janitor service
Building side parking
Keynote 250IP-Platform Telephone System
Keystone Business Centre
623 S. Seminary St.
Florence, AL 35630
Tel: (256)740-8228
(877) 740-8228
Fax:(256)740-8203
info@keystonebusinessCenter.com
Our staff includes..
OWNER
:
John Van Sandt,
MANAGER
:
Cathy Newton,
RECEPTION STAFF
: Marjorie Beardsly-Garner, Susan Ogles, Darah Wigington
Member: Executive Suites Association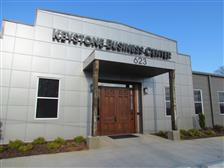 our building
Our newly remodeled building in Florence, AL.

conference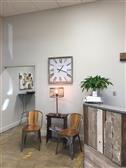 reception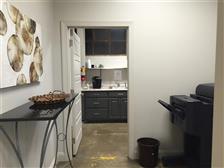 kitchen/copy